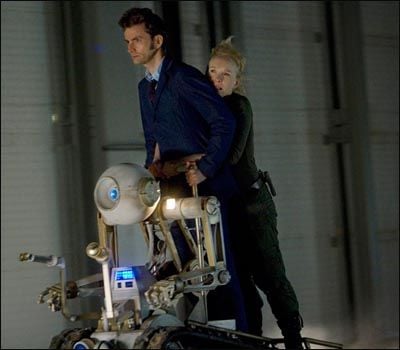 Day Three and we're off to Mars in the company of everybody's favourite Martian machine... it's Gadget!
The Waters of Mars was originally intended to be a festive special and began life with the title Red Christmas. That initial plan changed, of course, and the adventure was set during November. We may have been deprived of the sight of Gadget trundling around Bowie Base wearing a Santa hat but the little fellah still stole our hearts and won a lot of friends!
This exclusive video goes backstage with Gadget as we meet the man behind him and find out the tricks of the 'Gadget Gadget' trade!
Here's the link to the video:
Gadget Gadget to all of you!